About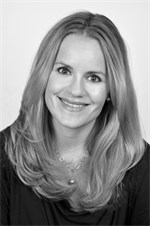 With over 20 years of real estate experience, Michele Wolff is passionate about real estate and offers her clients unparalleled service in both buying and selling properties.

Michele began her real estate career in 1995, working at a commercial real estate brokerage company in Phoenix. From there she worked for the developer of Estrella Mountain Ranch and served as the Director of Marketing where she won several national awards for her successful marketing programs. After Estrella, Michele served as the Director of Marketing for Daedalus Real Estate Advisors, overseeing the company's marketing efforts of its real estate holdings, including a luxury award-winning condominium project in the heart of Vail, Colorado. In 2012, Michele decided to focus her real estate career in the resale sector. She has been with Russ Lyon Sotheby's International Realty since 2013.

Michele is a Phoenix native. She attended Arizona State University where she received a Bachelor of Science in Marketing. She has been a proud volunteer for Sunshine Acres Children's Home, an advisory member for Alpha Chi Omega at ASU and a past member of The Junior League of Phoenix and Friends of Crisis Nursery. Michele lives in Paradise Valley with her husband Rod. In addition to real estate, Michele enjoys hot yoga, architecture, good food and wine.